Wheelchair rental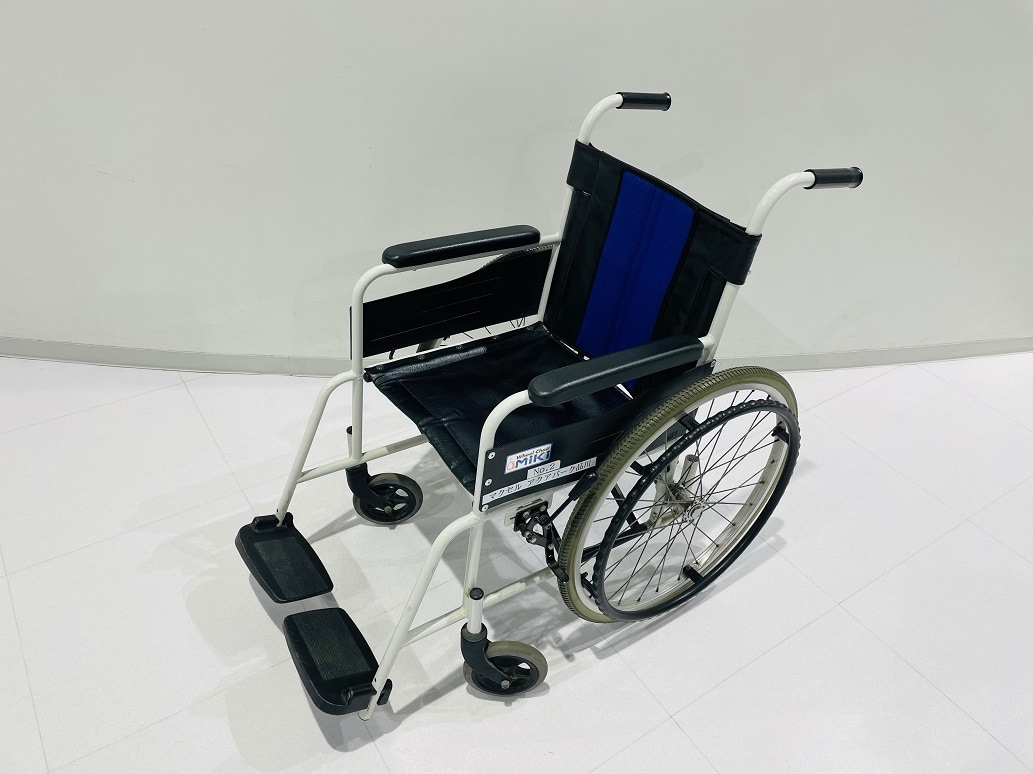 We lend free of charge to people with physical disabilities.
Please inquire at the information desk on each floor.
※
Advance reservations are not accepted.
※
Please note that the number of seats is limited.
Wheelchair accessible toilet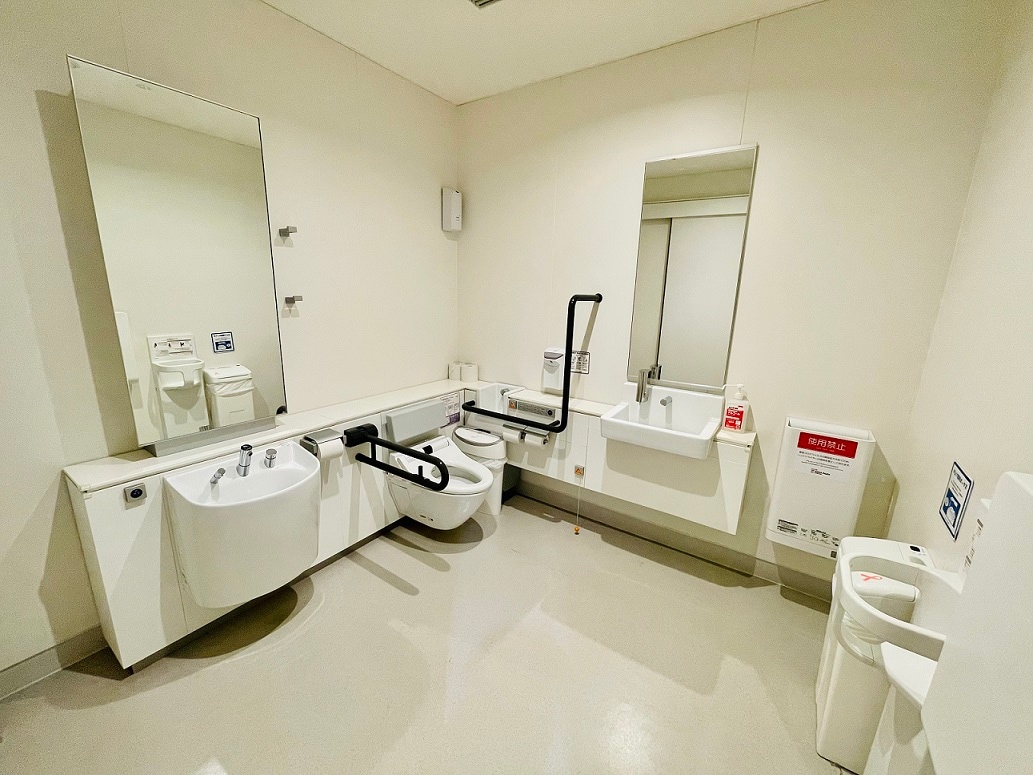 There are two multipurpose restrooms that can be used with wheelchairs.
Coral Cafe Bar (1F) back (for ostomates)
※
Please note that there is no universal seat provided.
Barrier-free
There are elevators and slopes in the building, so you can move with a wheelchair.
※
Please note that there are some areas where you will have to proceed in the opposite direction.
※
Passengers who find it difficult to take care of themselves by themselves must be accompanied by a companion.
※
The staff cannot assist you with meals, use of the restroom, etc.
About assistance dogs
You can enter with a "guide dog," "service dog," and "hearing dog."
Discount rate
Admission tickets (on the day) are 50% off the regular price for customers who have a "physical disability certificate", "mental disability certificate", "rehabilitation certificate (love certificate)" and one accompanying person. .
※
Please present your notebook at the ticket center (1F).
| | |
| --- | --- |
| Adult (High school student and above) | 1,250 yen |
| Elementary and junior high school students | 650 yen |
| Infant (4 years old or older) | 400 yen |
About the use of attractions
Dolphin party
You can use it as a wheelchair.
※
For safety reasons, an accompanying person must ride with you and support your wheelchair while driving.
port of pirates
You can walk on your own, go up and down stairs, and hold on to safety bands and levers.
Those who are able to bend their knees and step on their feet are welcome.
※
You may be asked to ride with a companion.
※
Disabled guests may require assistance from a companion or may not be able to use the facility.
※
In addition, if the staff judges it to be dangerous, we may refuse to board.
For those with small children
Breastfeeding room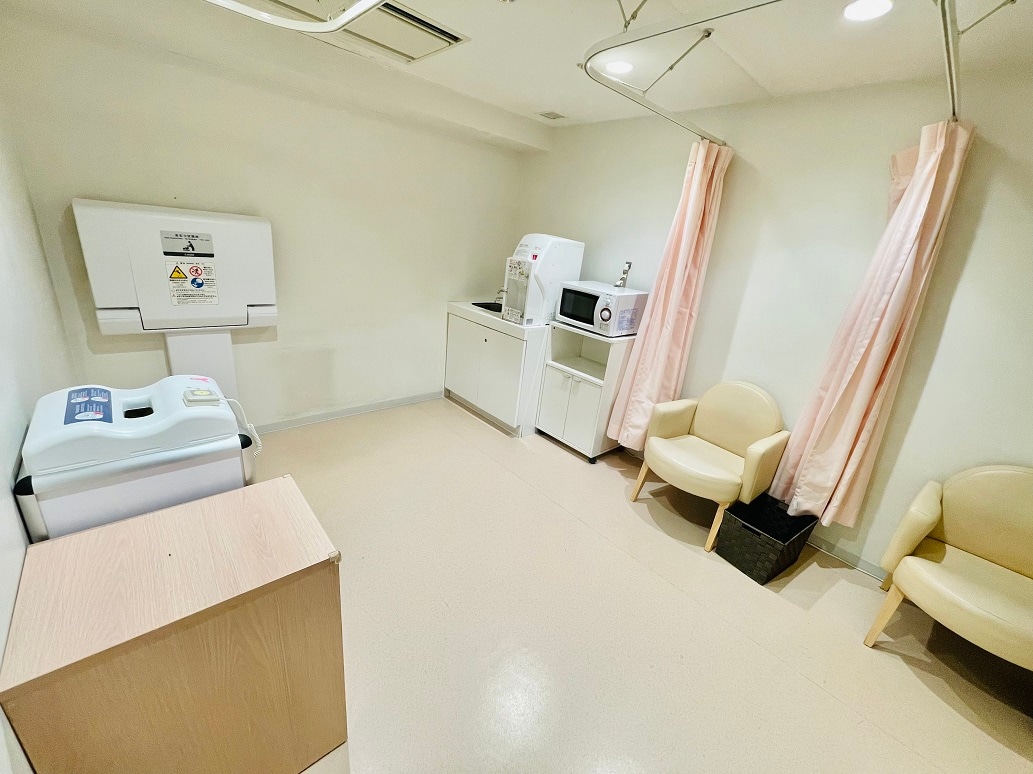 There is a hot water sink and a microwave oven.
※
Only women are allowed to enter and use the nursing room. If you are a male only and need formula or warming, please ask the staff.
Diaper changing space
There are 6 locations in the building.
Coral Cafe Bar (1F) Back <Multi-purpose restroom, Women's restroom>
Inside The Stadium (2F) <multi-purpose restroom, men's/women's restroom, nursing room>
Stroller storage
There are 3 locations in the building.
2F The Stadium (Pillar B-C, Pillar J-K)
※
When leaving the stroller, be sure to take your valuables with you.
※
Please note that we are not responsible for damage, loss, theft, etc. at the stroller storage area.
※
Please note that we do not rent strollers.
Coin locker (charged)
It is located at the back of the entrance (1F) <below the escalator>.
Small size 300 yen (width 350 mm x length 400 mm x depth 480 mm)
Large 500 yen (width 350 mm x length 800 mm x depth 480 mm)
※
There is also a change machine, so please use it.
About AED installation
Shinagawa Prince Hotel (Annex Disaster Prevention Center)
※
In case of emergency, the Disaster Prevention Center staff will come to you with it, so please ask a nearby staff member.
Digital floor guide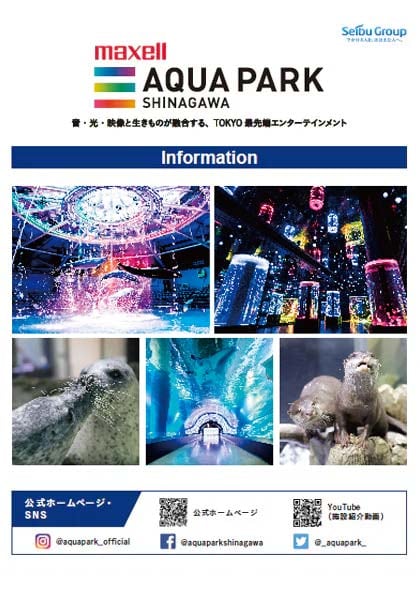 If you print it out before visiting the museum and bring it with you, you can use it as a map of the museum.
※
Event information varies depending on the time of year.