Benefits that make the aqua park and hotel even more enjoyable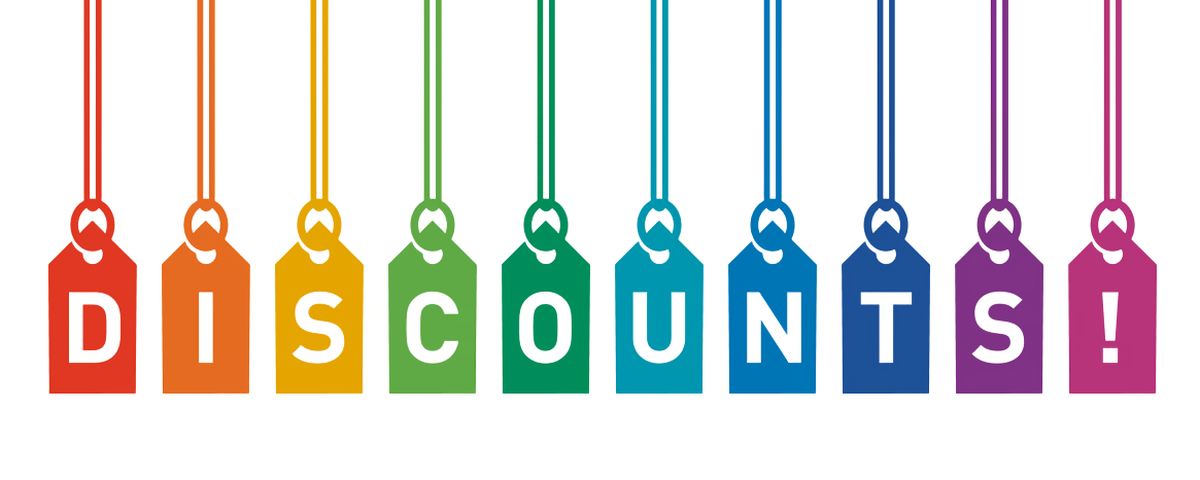 Enjoy the aqua park and hotel at a great price!
If you use four Prince hotels and entertainment facilities in the Aqua Park Shinagawa, Takanawa and Shinagawa areas,
We have prepared special benefits for each.
Target hotel
※
Please check each site for business hours.
Benefits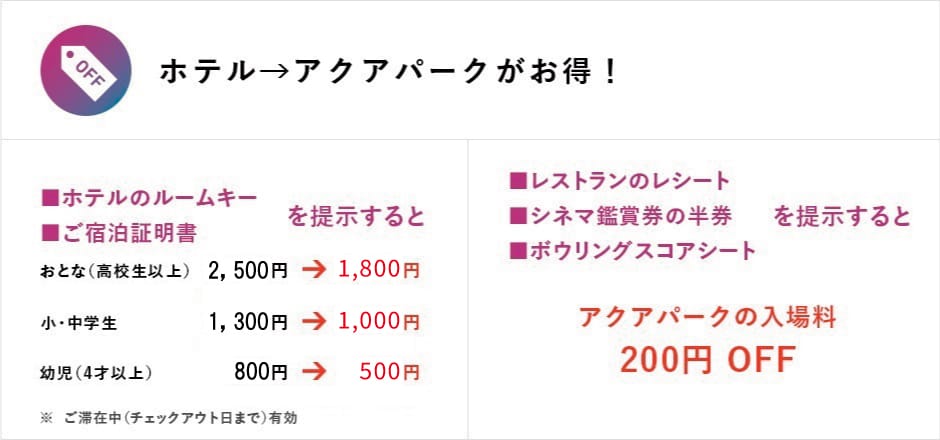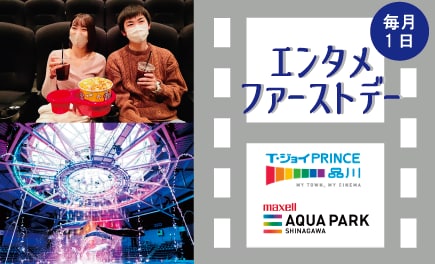 The 1st of every month is "Entertainment First Day"!
The set of "T-Joy PRINCE Shinagawa" x "Maxell Aqua Park Shinagawa" is even more profitable ♪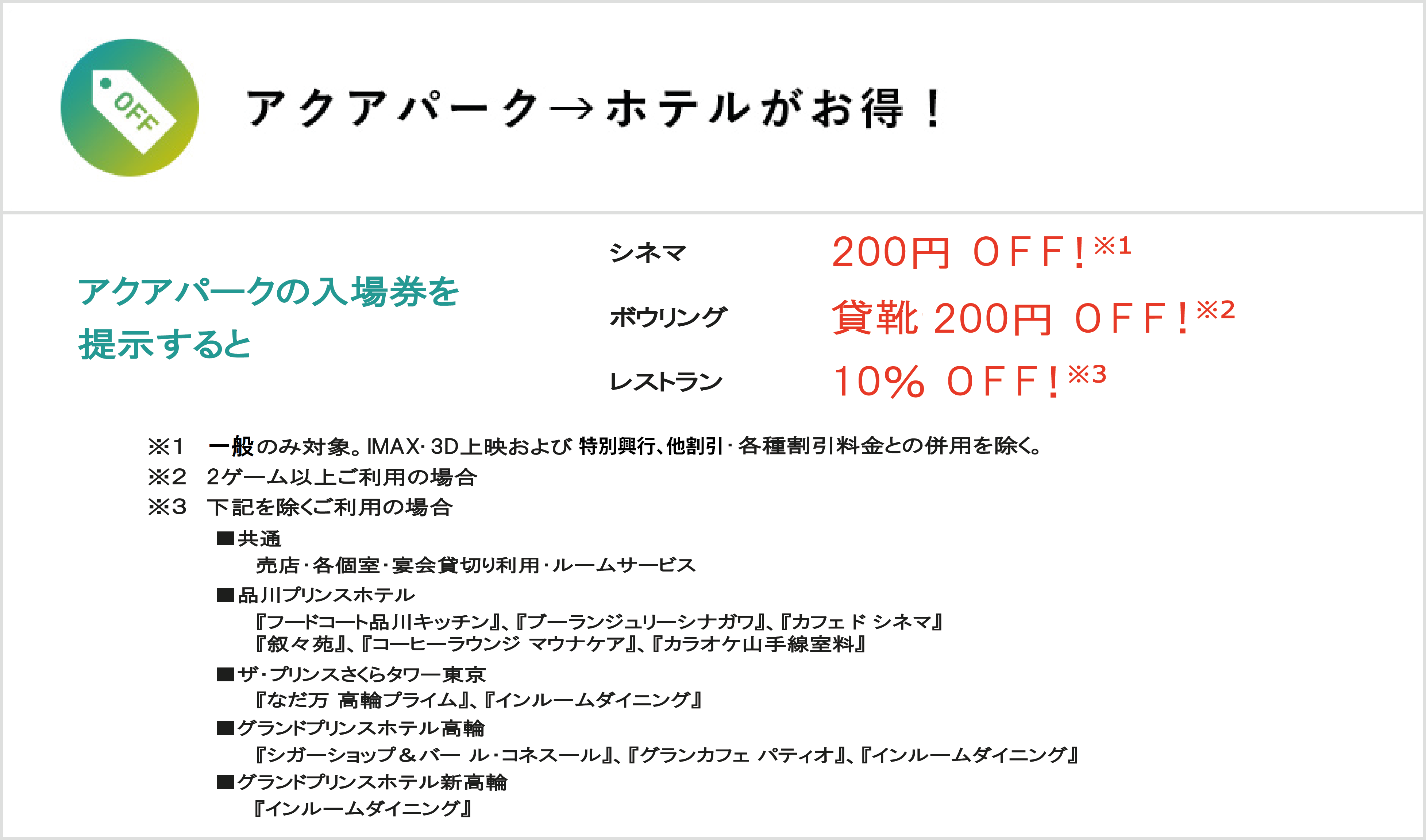 ※
Applicable only to the person himself/herself on the day of use.
※
Cannot be combined with other discounts/privileges.