Tokyo's cutting-edge entertainment that fuses "sound" "lighting" and "imagery" and creatures.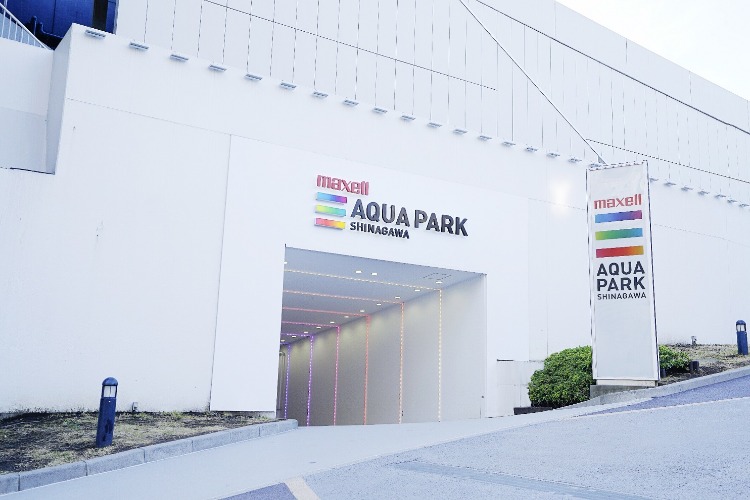 An urban Aquariums that conveys the charm of the sea world and creatures through production using cutting-edge technology such as projection mapping.

Approximately 20,000 creatures of 350 species are colored with a variety of productions that capture the expressions of each season and change between day and night.

Located in the Shinagawa area with good transportation infrastructure,
An indoor facility that is not affected by the weather.
Feel free to visit us and fascinate us with high quality and beauty
Enjoy an extraordinary experience with entertainment from Tokyo.
Logo

Based on the blue and white marine border, which is an icon that is associated with the sea and is globally understood, various elements are incorporated into the design of "Rainbow Dar".
In addition to the elements of [the world of the sea], [healing space of sound and light], and [entertainment of emotion and excitement], facility contents that change depending on the day and night and season are expressed.
highlight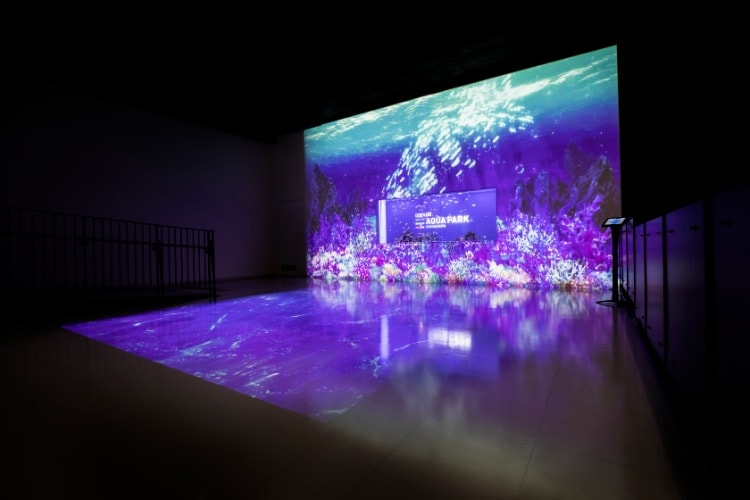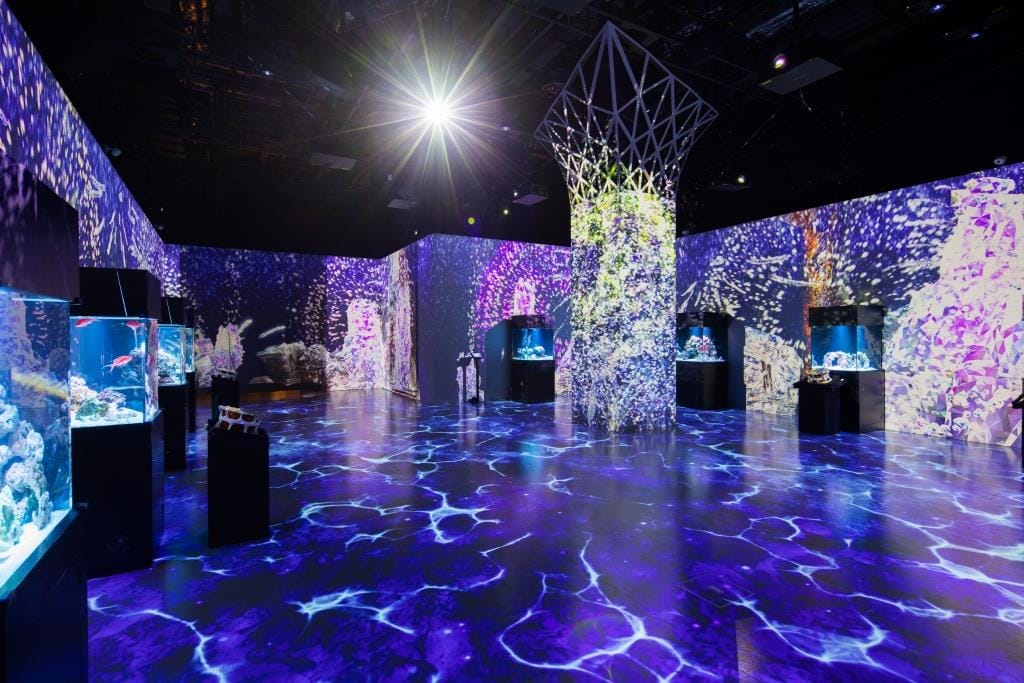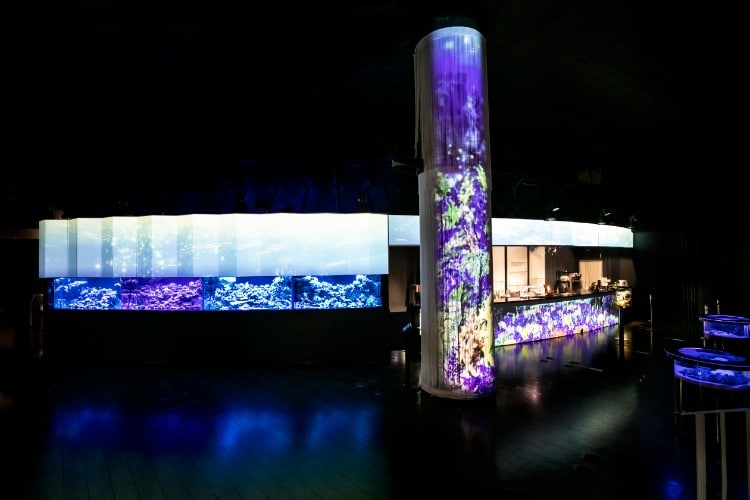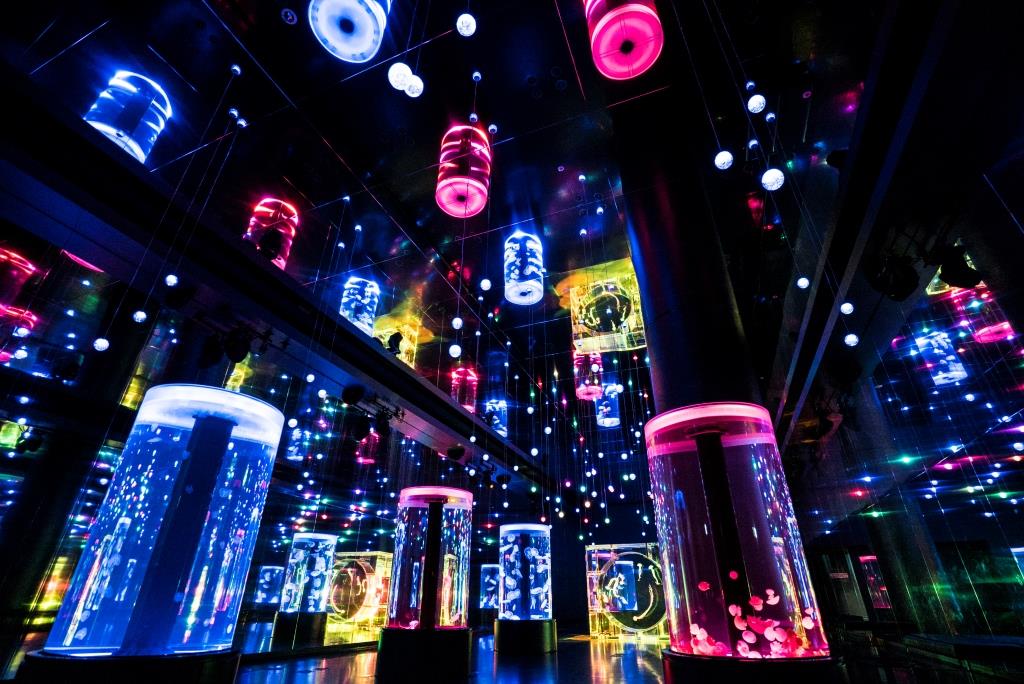 An exhibition space where digital art and creatures fuse
The theme of the space created by projection mapping, aquarium exhibitions, and performances changes according to the season.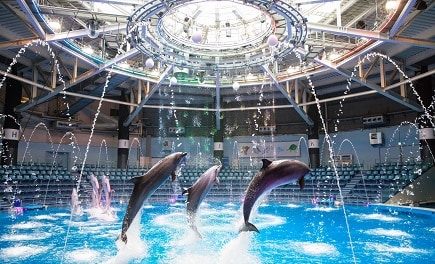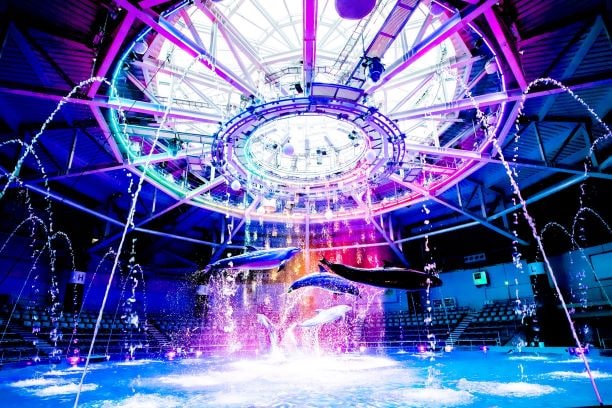 Dolphin performance
Dolphins and trainers will deliver a dynamic performance in harmony in a circular venue that can be viewed from anywhere in 360°. The program will differ between daytime and nighttime, with a guest-participation type bright atmosphere day version, and a fantastic night version colored with "sound" "lighting" and "imagery" art.
creatures
At Maxell Aqua Park Shinagawa, about 20,000 creatures of about 350 species live vibrantly.
Some of them are rare types that are rarely exhibited.
While you are in the city center, you can see the unique appearance of various creatures up close.