Welcome Christmas Tree
Gleaming fish welcome your arrival amidst a starlit sky.
Touch the tree to light it up with ornaments, enriching the surrounding area in vivid color.
Sky Over City
The world of the sea with full of stars glittering over the city skyline.
Witness the fish become twinkling constellations as they flitter about the night sky.
Bright Sky Street
Gradually make your way down this starlit path following the fish flittering about amongst the shooting stars.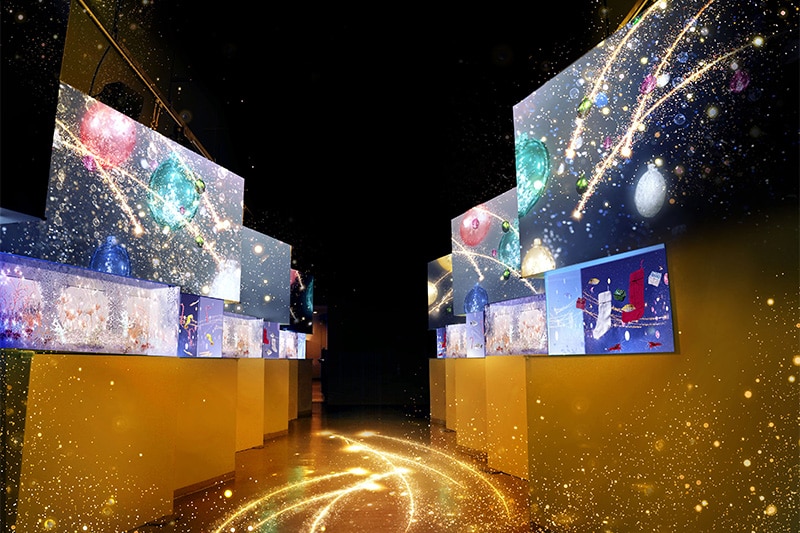 Shiny Starry Bar
A sea bar lit up in starry brilliance.
Enjoy a seasonal Christmas drink while viewing the surrounding aquarium in atmospheric lights.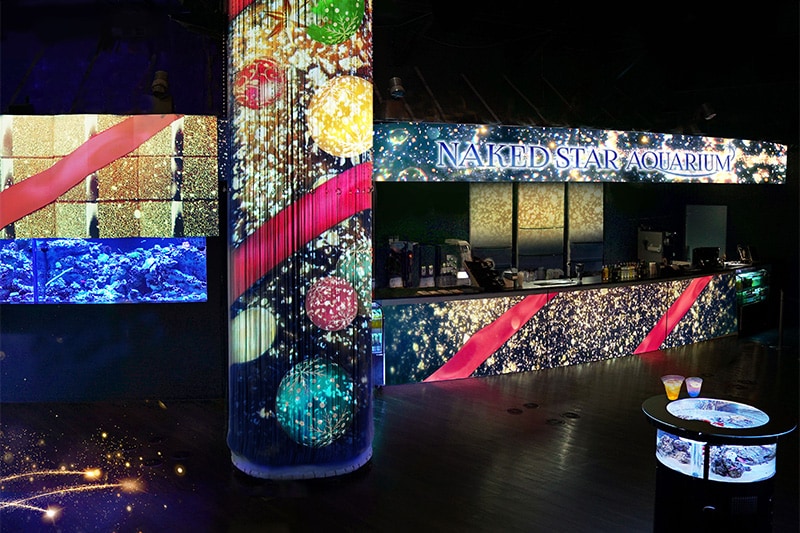 Jellyfish Ramble
A large space of light and sound with floating jellyfish.
Enjoy a special limited-time "Star Aquarium" display.