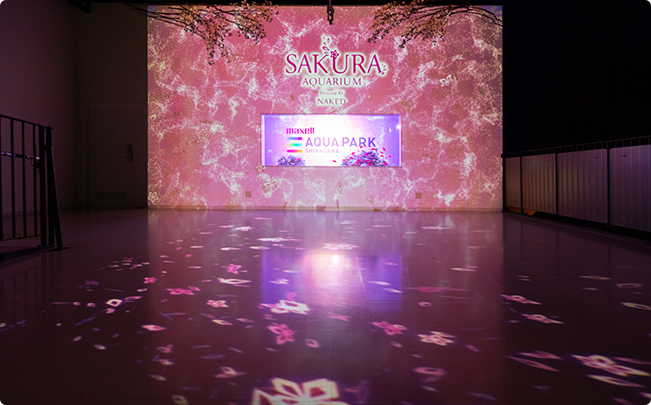 Sakura-dayori
Marvel at cherry blossoms coming into bloom when touching areas around this entrance.
Revel in the warm welcome that the entrance flower petals and flittering cherry bass provide.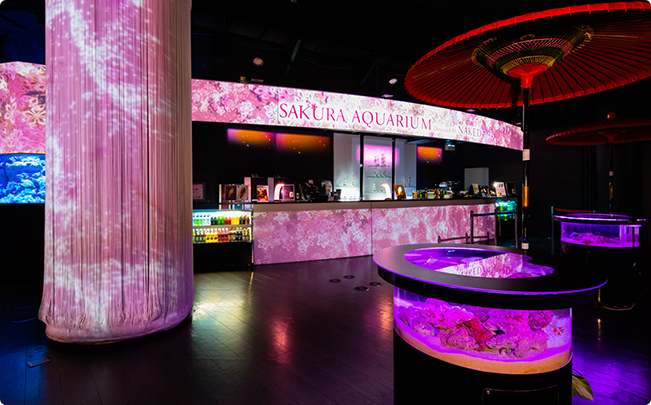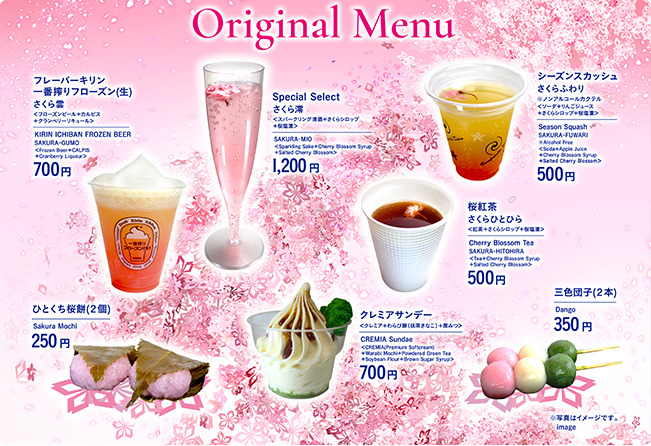 Hana-akari
Take a brief rest in this café enshrouded
in cherry blossoms.
Enjoy an ephemeral flower viewing
experience with a teacake in hand.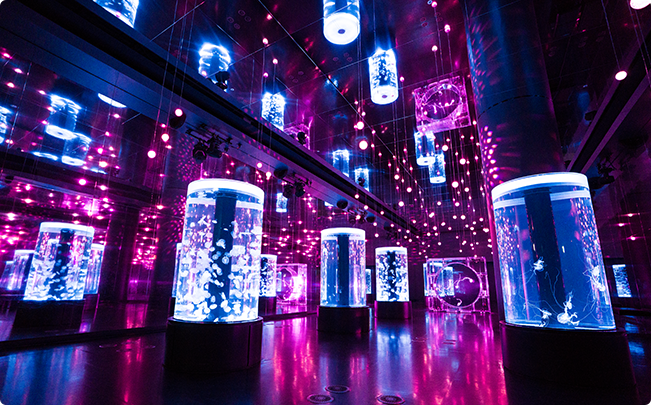 Jellyfish Ramble
Slumbering jellyfish, in a broad
space of sound and light.
Enjoy a limited-time 'sakura aquarium'
display lit in dazzling cherry blossom colors.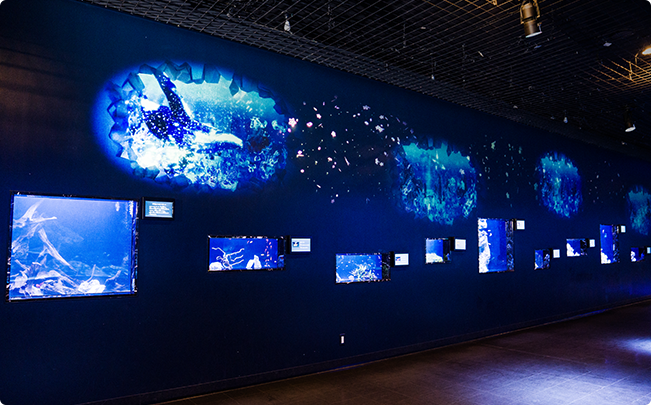 Special exhibitions
Enjoy a fantastical cherry blossom viewing experience under the sea at 'Little Paradise' on the second floor, where fish conjuring up images of "spring" and "cherry blossoms" gather against a project mapping display of cherry blossoms.